Why You Must Visit the Napa Valley Museum
November 26th, 2018
Explore Napa Valley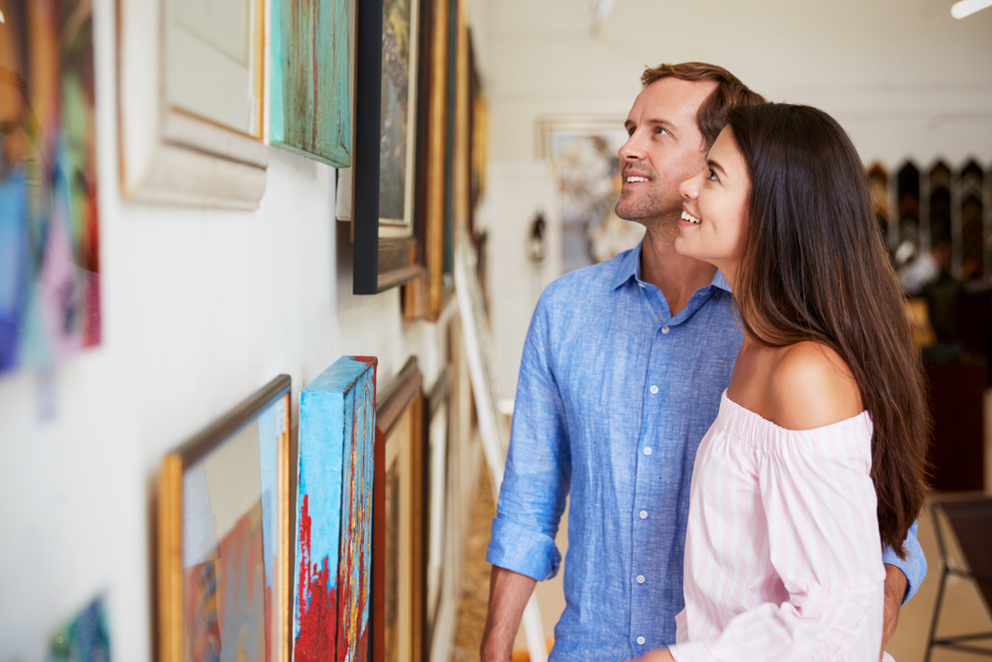 People may visit for the wine, but the Napa Valley has a rich history worth exploring. Tucked off the St. Helena Highway is a must-visit destination for anyone who holds wine country near and dear to their hearts. The Napa Valley Museum enriches the community by collecting, preserving, and displaying art and precious artifacts. So take a break from the vineyards and learn about the Napa Valley's history, culture, and environment. Here's why you must visit the Napa Valley Museum in Yountville.
See a 50-Year-Old Museum in the Making
Founded in 1972 in St. Helena, the Napa Valley Museum is the only institution of its kind dedicated to wine country's regional heritage. After establishing the new Yountville location in 1998, the museum's facade pays tribute to the valley's agricultural roots, but with a modern design of bold colors, forms, and materials. Make sure to explore the outdoor sculptures and three indoor galleries devoted to local history, rotating world-class art exhibitions, and a showcase space for local artists.
[Explore Napa's Vibrant Street Art Scene in the Rail Arts District]
Get a Glimpse of the Napa Valley's Past
The Napa Valley Museum may be small, but their permanent collection in the Don and Lonne Carr History Gallery will hold your attention with interesting wine country facts. Learn how the valley's geological make-up created one of the top wine-growing regions in the world and how the Agricultural Preservation Act was initiated by citizens of the valley. Discover the lives and contributions of Chinese workers, German and Italian immigrants, migrant laborers, and more who helped make the Napa Valley what it is today. View artifacts such as a brick from General Vallejo's home, California's official state rock (serpentine), and a menu from one of Calistoga's original hot springs resorts.
[Plan a Weekend Getaway to the Napa Valley]
View One-of-a-Kind Rotating Special Exhibitions
Alongside their permanent exhibition and select works from California artists, the museum hosts incredible temporary exhibits throughout the year. Previous standout showcases include France is a Feast: The Photographic Journey of Paul and Julia Child, and California Dreamin', a variety of paintings and surfboard art depicting California's beach culture. Visit the museum now through the end of March 2019 for the whimsical Walt Disney's Trains exhibit. Organized with the Walt Disney Family Museum, the exhibit explores the influence that railroad trains had on Disney's life, studio short cartoons, and featured films.
The Napa Valley Museum Yountville is open Wednesday through Sunday, from 11 a.m. to 4 p.m. 55 Presidents Cir, Yountville
Book your wine country escape with the Napa Winery Inn, a boutique hotel only a short drive from the Napa Valley Museum in Yountville. Check out our special offers to get started.