Apple Cider: A Tasty Wine Alternative to Try This Summer
August 31st, 2018
Napa Valley Events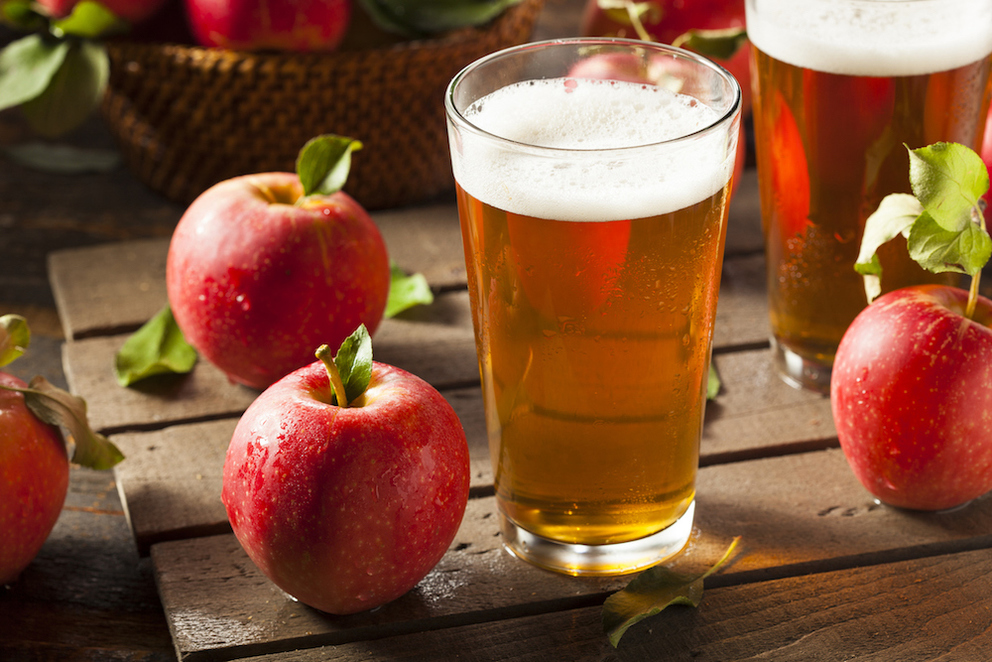 Harvest season is around the corner, and we aren't just talking about grapes. Beginning in late summer, freshly picked apples will arrive at local cideries to begin their transformation into the dry, crisp, woody libation that is hard apple cider. Just as fermented grape juice becomes wine, apple cider ferments to produce its own alcohol content, becoming a 'hard' cider in the process.
In a business that was once dominated by large companies like Angry Orchard and Woodchuck Hard Cider, ciders have taken on a more 'craft' approach in recent years. Ciders are being fruited, spiced, and wine-barrel aged. The line between beer, wine, and cider is thinning. From hoppy ciders to jalapeño pear ciders, the craft cider movement is one we can get behind.
2018 Ciderfest
Visitors to the Napa Valley will have the opportunity to get in on the cider craze at the 2nd annual Ciderfest being held on September 2nd at the Culinary Institute of America at Copia. Enjoy a day of cider, food, and entertainment at this famous location, adjacent to the Oxbow Public Market in downtown Napa.
More than 15 cideries from all over the country will be in attendance, with local bites available for purchase. Bay Area band, The Pine Needles, will perform an array of classics with a pop, jazz, world, classic country, rock, folk, bluegrass, and jam band twist.
General admission is complimentary but does not include beverage tickets. Choose how much you want to drink with packages ranging from six (two-ounce) pours to the 'Big Apple' package, which allows you to try up to 18 ciders. All tickets come with the bonus of saving 10% on food and drinks from the Food Hall and select merchandise from The Store at Copia.
Ciders Not to be Missed
Far West Cider will be bringing their You Guava Be Kidding Me cider, which won a Good Foods award at this year's competition. This semi-dry cider is infused with Brazilian pink guava for unfiltered, hazy, tropical goodness in a glass. Try Hemly Cider's Jalapeño Pear cider, a spicy cider made with Sacramento Delta-grown pears and fresh jalapeños from their estate farm.
Swing by Sawhorse Ciders for a local classic cider with bright acidity, dryness, and loads of apple character. The team of five friends behind Sawhorse Ciders began making cider in their garage. After entering their batch into the Napa Home Brewers Classic, Sawhorse Ciders won the People's Choice Award and the rest is history. All of the milling, pressing, and fermentation is done right here in the town of Napa.
Book your Wine Country Vacation with the Napa Winery Inn
After a day indulging in fall's favorite fruit, retreat to the Napa Winery Inn, conveniently located close to downtown Napa and the Culinary Institute of America at Copia. Enjoy a complimentary wine country breakfast, cool off with a refreshing dip in our outdoor swimming pool, and join us for nightly wine tastings featuring the Napa Valley's famous wines. Book your Summer Sleepover now and take advantage of our lowest rates of the season.