Shop Local at Napa's Monthly Outdoor Craft Fair
September 24th, 2018
Napa Valley Events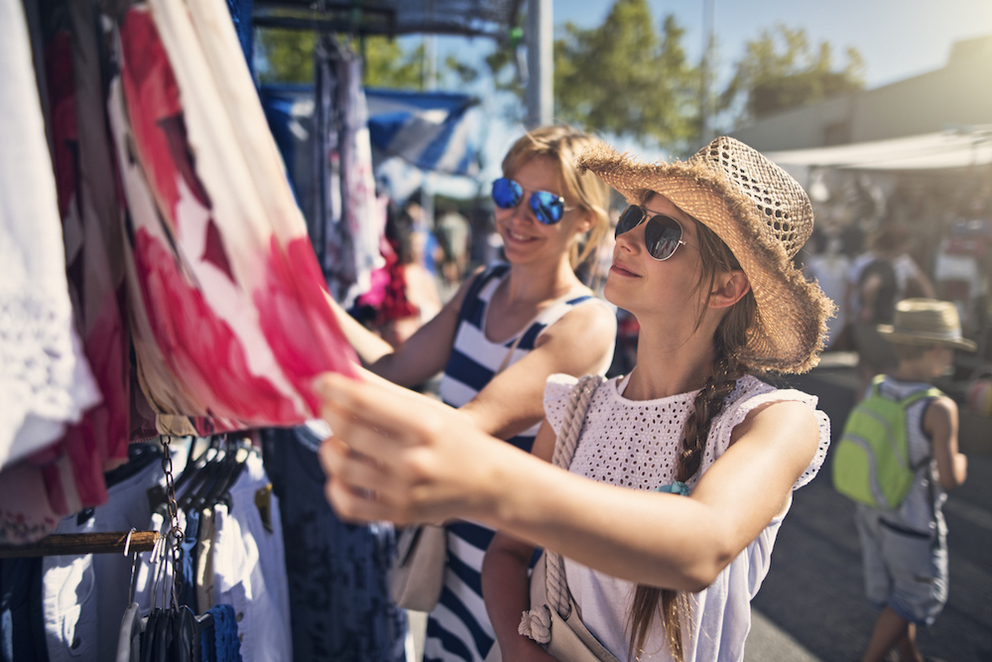 Support local artists while taking home a special one-of-a-kind gift on your Napa Valley vacation. From hand-poured soy candles to beautiful intricate jewelry, the Makers Market outdoor craft fair has American-made souvenirs for all of your loved ones. Visit the monthly pop-up market in downtown Napa for an afternoon of live music, wine, and traditional crafts by local artisans.
[Shop Local at These Farmers Markets Around the Napa Valley]
Makers Market: "Weaving the legacy of American-made goods back together, one story at a time"
Makers Market comes to Napa this October as the Bay Area boutique shop opens its fourth brick and mortar store on downtown's bustling 1st Street. Makers Market aims to bring products that honor the ideals of American craftsmanship that are both modern and heritage-inspired. Behind every product is a Maker, an artist, designer, or craftsman that creates well-designed, long-lasting, and organic, sustainable, or ethically produced handcrafted products.
[Explore Napa's Vibrant Street Art Scene in the Rail Arts District]
Visit Their Monthly Outdoor Craft Fair
Shop local artists selling handcrafted goods at the Makers Market free monthly block party. Every third Saturday, the curated marketplace pops up to sell jewelry, handbags, ceramics, home décor, chocolates, candles, and more. Join more than 20 local artisans for a day of authentic American-made items, live acoustic blues, and local wine. If you spend $50 or more from local makers, you get a free glass of wine at downtown's Compline Wine Bar. Join in on the fun on 1st Street.
For more information on how you can support local artisans and the Napa community, visit Makers Market.
Begin Planning your Wine Country Vacation
Located only minutes from Napa's 1st Street, the Napa Winery Inn is close to all of downtown's amenities. Explore our Local Guide for the best the Napa Valley has to offer, including restaurants, wineries, and shopping.