Plan a Weekend Getaway to the Napa Valley
November 8th, 2018
Explore Napa Valley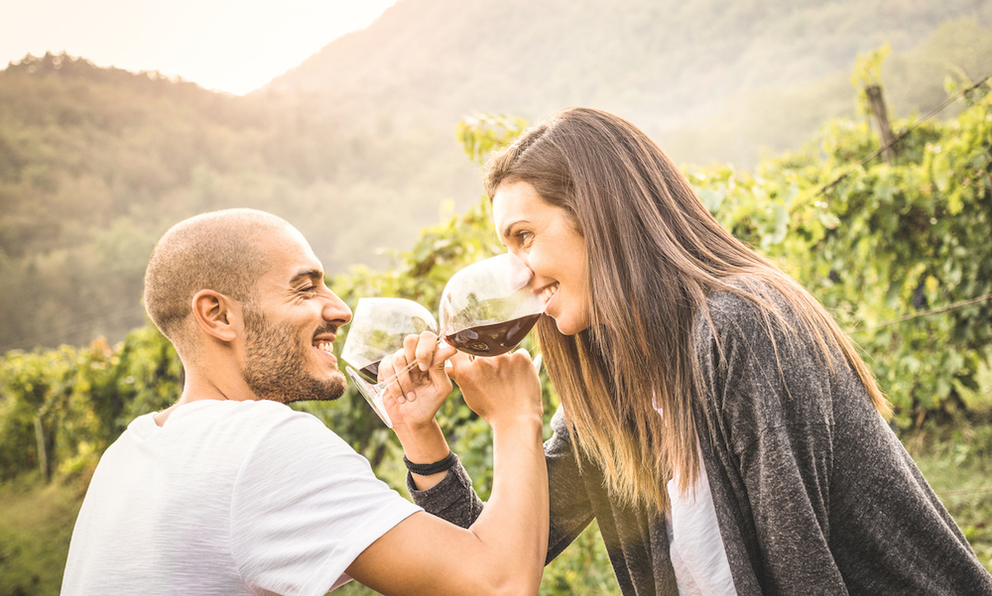 Whether it's been a stressful week at work or you're just itching to get away, a weekend trip to the Napa Valley is the perfect time to recharge. The Napa Winery Inn is here to help you make the most of your short time in wine country. Here's what to do on a quick getaway without planning ahead, and where to go for maximum fun.
Places to Eat and Drink
With over 400 wineries in the Napa Valley, it's hard to decide which ones to visit when you only have a few short days. Check out our list of wineries we suggest for your first-time visit to wine country. If you want to pack as many tastings as you can into a single day, we have tips to help get you started.
The Napa Valley is one of the top culinary destinations in the world, but great food doesn't need to come at a high price point. Dine at these fine dining restaurants that won't break the bank or eat like a local by visiting these hidden gem eateries.
See most of the Napa Valley with a Wine Trolley or Train tour. Not only do you visit some of the valley's most popular wineries, but you are in store for magnificent views and dining options along the way. The best part – you don't have to plan a thing, just hop aboard for a jam-packed day in wine country.
Our Local Guide will also lead you to top wineries, restaurants, attractions, and shopping destinations nearby.
Visit Downtown Napa
The Napa Winery Inn is a short drive from downtown Napa, which has all the makings of an excellent weekend getaway. After your complimentary wine country breakfast, head to downtown for some wine tasting. Many wineries open as early as 10 am. View our Downtown Napa Winery Tasting Room guide for a list of our top picks.
After a day of wine tasting (or craft beer tasting!), visit the Oxbow Public Market for artisanal locally crafted gifts and outstanding dining options. Retreat to the Napa Winery Inn for nightly wine tasting. If hunger arises later, visit one of our favorite nearby restaurants. No car needed, these eateries are all within walking distance from the hotel.
Dog-Friendly Travel Tips
If you're bringing your dog along on your weekend getaway, the Napa Valley has plenty of pet-friendly activities to keep you and your pup entertained. Start your day by visiting one of Napa's beautiful parks to explore with your pooch, or let them run free at an off-leash dog park. Take a walk along the Napa River Promenade. After a day of exploring, relax at one of Napa's dog-friendly restaurants or wineries. When booking your weekend getaway at the Napa Winery Inn, let us know if you're traveling with your pet! We are proud to offer pet-friendly rooms for you and your four-legged friend.
What are you waiting for? Check out our special offers to begin planning your Napa Valley weekend getaway.