A Guide to Napa's Oxbow Public Market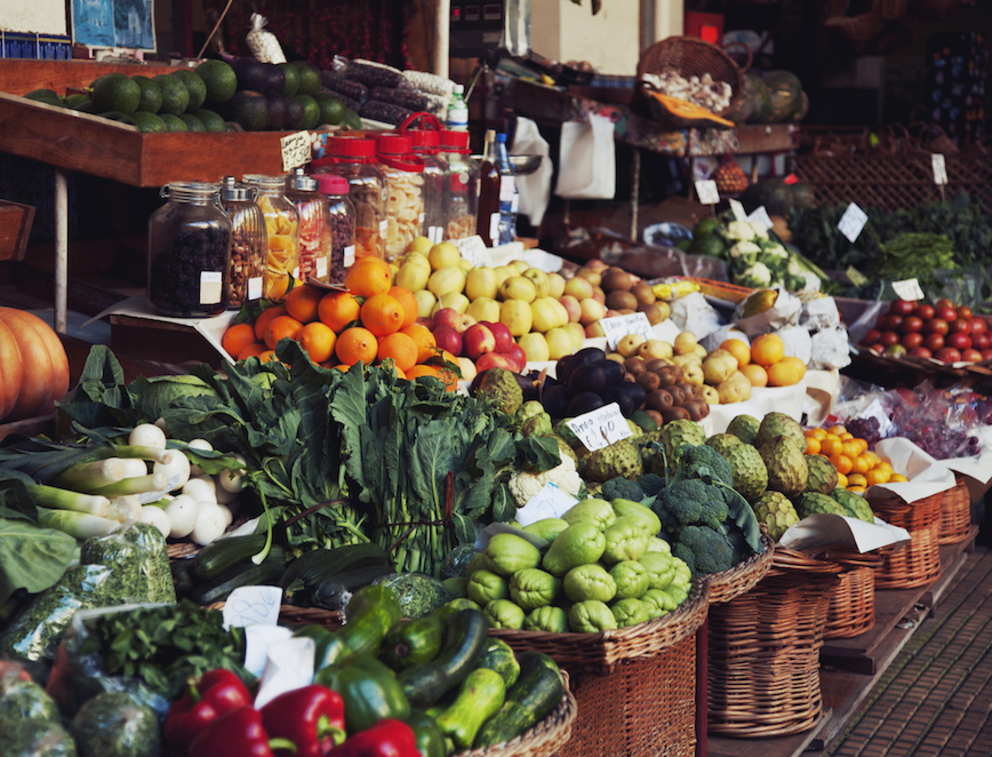 The Oxbow Public Market is a staple of Napa's downtown culture. The sprawling marketplace features the best of Napa Valley drink and cuisine, and all within a 40,000 square-foot space. Situated along the Napa River promenade, it's hard to believe this community gathering place is only ten years old. Here's the only guide you'll need to make the most of this downtown hotspot.
Drink
Oxbow has all of your favorite local libations under one roof - beer, booze, wine and coffee. Although based in Berkeley, Fieldwork Brewing has a taproom in the Oxbow Market that serves up their freshest releases of craft beer. For something with a kick, visit the Napa Valley Distillery Tasting Salon for a taste of their small-batch craft distilled spirits, and to check out their collection of shrubs, tonics, bitters, and syrups from around the world. Visit the Oxbow Cheese & Wine Merchant for an assortment of wines paired with a variety of artisanal cheeses and charcuterie. Before you continue your Oxbow jaunt, visit Ritual Coffee Roasters for a freshly roasted coffee pour-over pick-me-up.
Eat
The Oxbow Market has plenty of dining options unique to Napa Valley. Try the beef bacon BLT or pastrami reuben from Five Dot Ranch, which has been serving up the finest beef in Northern California for seven generations. For amped up fast food, head to Gott's Roadside, a California classic local burger joint, or grab a slice of California style wood-fired pizza from Live Fire Pizza. For a finer dining experience, dine on Chef Todd Humphries' Kitchen Door restaurant patio and overlook the serene Napa River. Or grab some fresh oysters from Tomales Bay at oyster haven, Hog Island Oyster Bar. If you favor more worldly cuisines, visit C CASA's for Latin grub or Eiko's for modern Japanese fare.
Top off your dining experience with a visit to Three Twins Ice Cream, a certified organic "scoop shop" with innovative flavors and dairy-free options. Take a sweet treat to-go by visiting Anette's Chocolates for fine artisan chocolates, truffles, caramels, and beer and wine brittles, or Kara's Cupcakes for specialty handmade confections.
Shop
Oxbow Market is a one-stop shop for all of your take-away culinary finds. Grab fresh valley produce from Hudson Greens & Goods, who specializes in locally sourced organic fruits and vegetables, dry goods, and household items. Bring home chef essences and a bottle of Dragon Fruit White Balsamic Vinegar from Napastäk, an epicurean boutique created by the co-owners of the Napa Valley Distillery. Shop the market for gourmet olive oils, charcuterie, custom blend spices, and freshly baked breads and pastries (including an English muffin from The Model Bakery and featured as one of 'Oprah's Favorite Things' in 2016!). Leave the Market with a book from Napa Bookmine, Napa Valley's best selection of travel, wine, and culinary literature.
For a full list of vendors, menus, events, and 'Locals' Night' benefits, visit Oxbow Public Market.
--
Stay with the Napa Winery Inn on your next visit to Napa Valley, a boutique hotel only minutes from the famous Oxbow Public Market.