5 Off-Leash Dog Parks in Napa Valley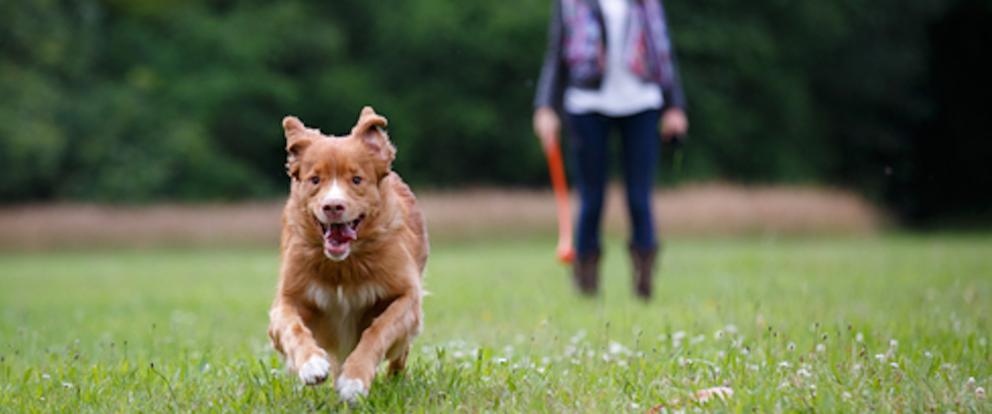 Napa Valley is known for its pet-friendly hospitality. Whether your pup is accompanying you to wine tastings or outdoor restaurants, many establishments are happy to accommodate your four-legged friend. We've rounded up a few of the dog parks of Napa Valley, a helpful list of places to bring your pup to burn off some energy between tastings. It's their vacation too, after all.
Alston Park
This large nature preserve has 15 acres of dog-friendly hiking trails, several of which are off-leash. If you want your dog in a more controlled space, bring them to Canine Commons, a 3-acre fenced dog playground within the park, where water, shade, agility equipment, and dog waste bags are readily available. Adjacent to Canine Commons is a secured area for dogs under 35 lbs to play safely and separately from larger dogs. 2037 Dry Creek Rd, Napa
Shurtleff Park
This off-leash park is a beautiful strip of green grass with plenty of trees for shade. As you make your way to the back area of the park, you will find a trail that does a short loop. Make sure your dog is under strict voice control, as the woodsy area has a long ravine. The park is not fenced and borders an adjoining school, so we recommend keeping your pup on a leash if they tend to wander. 1238 Shelter Ave, Napa
Kennedy Park
There are several areas within the 350-acre Kennedy Park to explore. The trails cover several miles, including the undeveloped areas alongside the scenic Napa River that you are welcome to explore with your leashed pup. There is a single off-leash path leading south from the walking bridge. 2318 Streblow Dr, Napa
Wappo Park
Named in honor of the first people to live in Napa Valley, this newly developed parkland has a small fenced area for off-leash playtime. The 14-acre park also features a multi-use pathway, walking paths, and a picnic area. This park may be tricky to find if you plug the coordinates into your GPS, but be sure to park in the Napa Valley College parking lot and proceed past the gardens. This is an excellent stop if you're touring the wineries of St. Helena, and the only off-leash park around. 201 Pope Street, St. Helena
American Canyon
If you find yourself in south Napa, this small fenced dog park is just enough to throw a ball around. The park provides well-maintained grass, benches, a dog water fountain, and dog-waste bags - all the basics your dog needs for a good romp. 2801 Broadway St, American Canyon
--
Begin your Napa Valley getaway at the Napa Winery Inn, which offers special accommodations for you and your four-legged friend.