Where to Find the Best Deals During Napa Valley Restaurant Week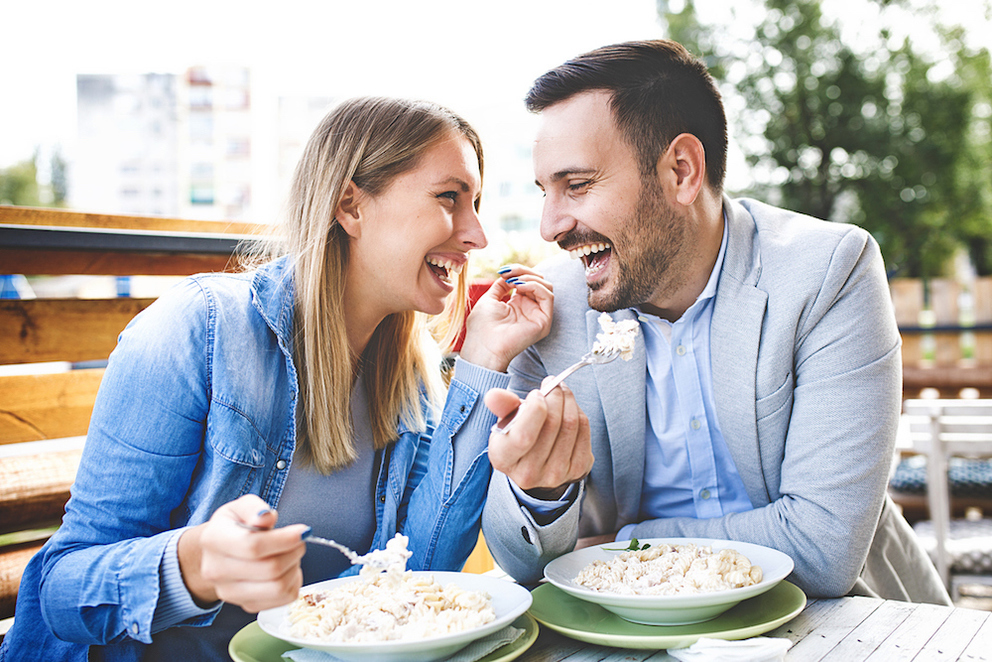 Napa Valley Restaurant Week is a celebration of one of wine country's most beloved pastimes: dining out. With dozens of restaurants rolling our special options for a limited time, you too can sample multicourse prix-fixe meals from an incredible array of eateries for a fraction of the cost. From Michelin-starred restaurants to local pizza joints, the week-long event in late January brings cheap eats to the forefront. We've combed through every participating Napa Valley restaurant to find you the best bang for your buck.
Brasswood Bar + Kitchen
Take the short drive north to Brasswood Bar + Kitchen and join Chef David Nuno for a delicious three-course meal. Most Restaurant Week participants offer a three-course meal for $36, but Brasswood goes a step beyond by pairing their signature menu items with their own Brasswood Cellars Wines for only $10 more. Taste the flavors and terroir of wine country with this seasonal food and wine pairing. 3111 St Helena Hwy, St Helena
Galpão Gaucho
Inspired by the Gaucho culture and authentic dining tradition of the Brazilian cowboy, Galpão Gaucho is offering unlimited servings of their homemade cheese bread, a 40+ item gourmet salad bar, and 17 cuts of succulent meat carved table-side. Normally a $61.95 price tag per person, Galpão Gaucho is extending a special $46 deal to Restaurant Week participants. The best part about Galpão Gaucho? They're only steps from Napa Winery Inn's front door. 1990 Trower Ave, Napa
Bistro Jeanty
Many restaurants are presenting a two-course lunch for $20, but Bistro Jeanty in Yountville is the only Michelin-starred restaurant participating in the deal. Visit the classic bistro Monday through Thursday for French country fare prepared by Chef Philippe Jeanty. Ask your server for pairing suggestions from their extensive French and Napa Valley wine list. 6510 Washington St, Yountville
Napa General Store
Visit Napa General Store along the downtown Riverfront Promenade on a weekday for the soup du jour or special dessert with your lunch entree for $20. Guests may opt for the Artisan Wine Tasting Experience for a discounted rate of $10 (half off their regular price!). Choose four varietals from dozens of small-production wines from hand-crafted, limited production wineries. 540 Main St Ste 100, Napa
More Deals to Explore
There are many three-courses for $36 dinner options available during Restaurant Week. Here are a few of our favorites that are close by: Basalt, Compline Wine Bar (also offering a two-course lunch for $20), Carpe Diem, Mustards Grill, Gran Electrica, Eiko's, Ca' Momi Osteria (also offering a two-course lunch for $20 and glasses of house red or white wine for $5), Boon Fly Café, Napkins Bar + Grill (also offering a two-course lunch for $20), Oenotri, NapaSport Steakhouse and Sports Lounge (also offering a two-course lunch for $20), Grace's Table (also offering a two-course lunch for $20), and Miminashi.
If you're craving a satisfying lunch, try one of these Napa eateries offering two-courses for $20: Tarla Mediterranean Grill, Napa Noodles (includes a free beverage), Angèle Restaurant, and Il Posto Trattoria (includes a free beverage).
This year's Napa Valley Restaurant Week will run from Sunday, January 20, through Sunday, January 27. For a full list of participating eateries, head to visitnapavalley.com. Make sure to click on your restaurant of choice to print your special savings coupons in advance.
Begin planning your wine country getaway vacation with the Napa Winery Inn, a boutique hotel only minutes from downtown Napa. Napa Winery Inn is thrilled to have been selected as one of Conde Nast's award-winning hotels. We believe in providing affordable and comfortable accommodations for all of our guests, so that you may enjoy more of what the Napa Valley has to offer, no matter your budget. See why more people are choosing Napa Winery Inn as their home base on their wine country vacation.
Now through March, experience wine country during Cabernet Season. Book our exclusive Cabernet Season Offer for discounted rates, a daily wine country breakfast, and nightly local wine tasting.