Where to Find Gifts on a Budget in the Napa Valley
December 12th, 2018
Explore Napa Valley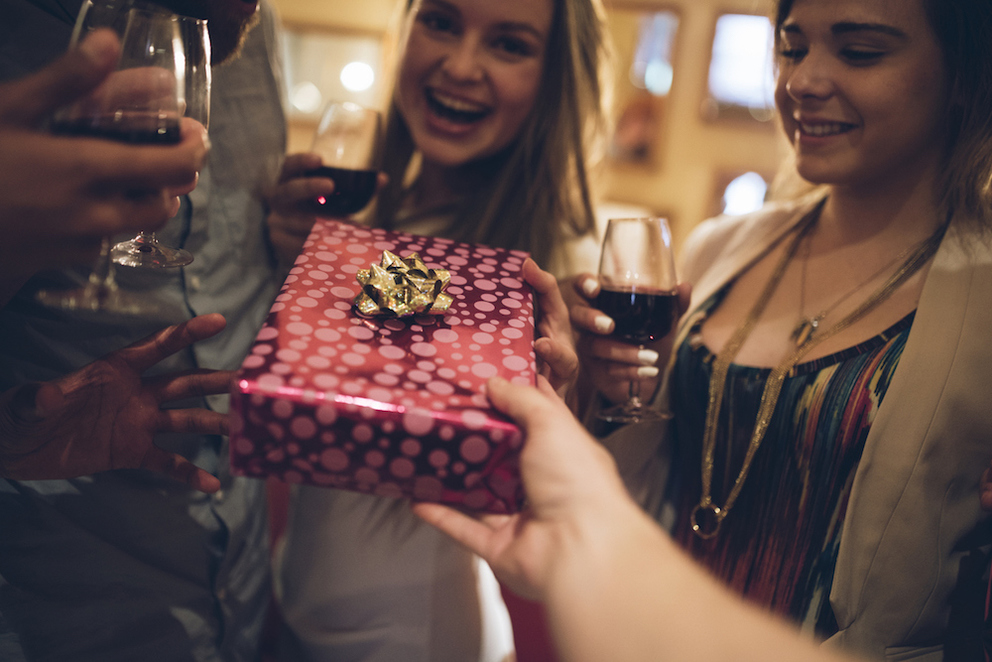 The Napa Valley prides itself on being creative and keeping it local, so it's no wonder visitors seek out the vibrant maker community. Sometimes locally made things can be pricey, so we're here to guide you in the right direction to find thoughtful and practical holiday gifts on a budget. From handcrafted culinary delights to discounted designer wares, here's where to find the perfect gift for friends and family, just in time for the holidays.
Shop Locally made goods
Get your loved one a locally crafted souvenir from one of Napa's beloved gift shops. Napa General Store in downtown carries beautiful handmade items that represent what is so special about Napa. Shop original crafts, soaps, and more wine country-inspired gifts. Grab one of Michel Carre's housewares made from the wood of non-bearing olive trees. His large range of olive wood kitchenware, including cutting boards and utensils, is both functional and affordable.
Give the gift of food. If you're local and able to transport fresh food and treats to your loved ones, check out Kara's Cupcakes in Oxbow Public Market or Kollar Chocolates at V Marketplace. Stop by the historic Oakville Grocery for gourmet cheeses and salami, local honey, jams, olive oils, and wine. Visit the championed Rancho Gordo in Napa for a 1-pound bag of heirloom beans for only $5.95. The Christmas Lima beans are the way to go. Their rich chestnut texture and nutty flavor make this an unusual Lima bean you won't often find.
Merlot to Go
Gift a nice bottle of local wine this holiday season. Grab a bottle from your favorite Napa Valley winery. Find bottles with modest prices at Heitz Cellars, Sutter Home Winery, Nichelini Winery, Black Stallion Winery, or JaM Cellars in downtown Napa.
If you don't know your recipient's wine preference, take the stress out of your selection process and visit a wine shop to ask a professional. Try Compline Wine Bar in downtown Napa. Named "the valley's most exciting and reasonably priced place to sip wine" by Food and Wine Magazine, you'll find an excellent selection of one-of-a-kind wines (local and imported) and interesting varietals at only $10-$40 a bottle.
If your loved one is more of a beer drinker, visit Napa's downtown craft breweries and grab a growler of freshly brewed beer. The refillable container is great if your gift recipient plans to visit the brewery in the future for a refill. If not, they have a reusable 64oz. jug that can be used as decor or to propagate yeast if they want to experiment with homebrewing.
Napa Premium Outlets
Shop your favorite brands for up to 65% off at the Napa Premium Outlets. Take the short 5-minute drive south from Napa Winery Inn to visit stores like Adidas, American Eagle, J. Crew, and Levi's for off-season, seconds, or slightly-defective items that are nowhere near the retail value they once were. Pro tip: head to the corners of the stores where you'll likely find the clearance racks for bigger bargains.
Gift a Napa Valley Getaway with Napa Winery Inn
Napa Winery Inn is thrilled to have been selected as one of Conde Nast's award-winning hotels. Our affordability helped us rise above the competition. We believe in providing affordable and comfortable accommodations for all of our guests, so that you may enjoy more of what the Napa Valley has to offer, no matter your budget. See why more people are choosing Napa Winery Inn as their home base on their wine country vacation.
This season, gift an experience to your loved ones by booking them a getaway to Napa. Save even more with our Advance Purchase package which includes discounted rates, complimentary high-speed Wi-Fi, a daily wine country breakfast, and evening wine tasting.