5 Great Food Trucks You Should Try in Napa Valley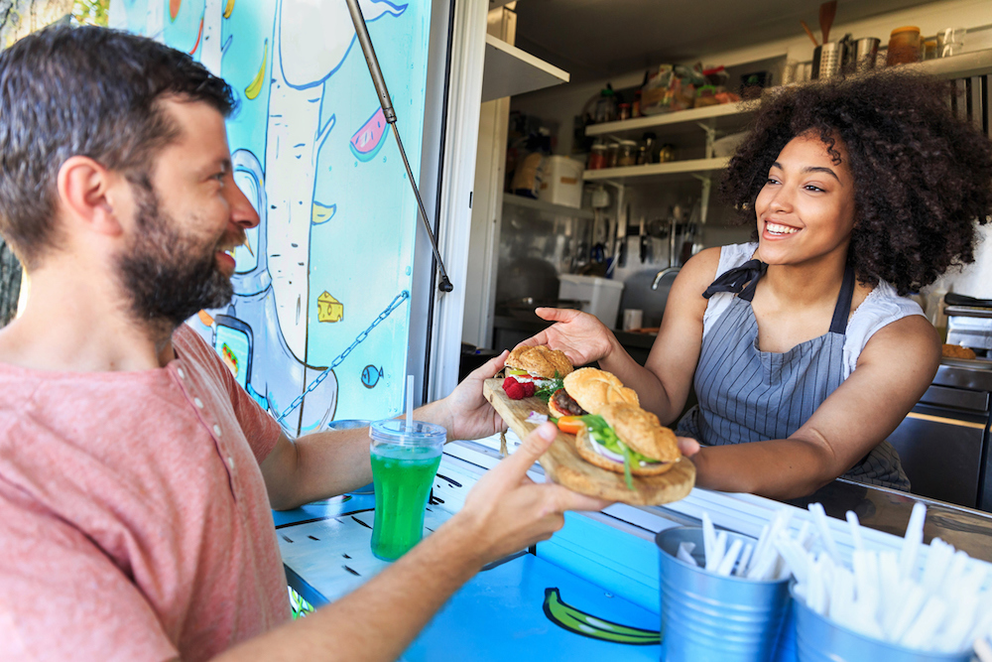 Napa Valley is a hotspot for a thriving gourmet food truck scene. These mobile meal carriers offer delicious local cuisine with affordability and ease. So keep it casual on your next Napa Valley vacation and hit up some of the area's best food trucks. From Mexican-style street food to seasonal Italian favorites, here are five wine country food trucks to check out.
Tacos el Muchacho Alegre
Rated as the top food truck in the town of Napa, Tacos el Muchacho Alegre serves up tasty Mexican street food. Try their asada fries for a full meal on their own, or their Al Pastor (marinated pork) burrito. For something new, grab a Mexican-style street hot dog. Wrapped in bacon, these hot dogs are flavor-filled with spicy salsa, crema, and grilled onions. Tacos el Muchacho Alegre has frequented town-hosted events from Shakespeare in the Park to Yountville's annual Art, Sip, and Stroll, but you can catch them almost daily at Napa's Universal Auto or the Napa Food Corral.
Clif Family Bruschetteria
Located just outside the Clif Family Winery tasting room, Bruschetteria's amazing Italian bites are made with fresh ingredients from Clif Family's certified organic farm and other local purveyors. Try Executive Chef John McConnell's ever-changing menu of Northern Italian cuisine like bruschetta, porchetta, and pollo arrosto. No need to grab your food and go, enjoy your culinary finds in the Clif Family tasting room with a glass of wine.
[Wine tasting on a Budget in Napa Valley]
Crossroad Chicken
Sourcing directly from Napa Valley local farmers, Crossroad Chicken's menu changes with the season. This mobile kitchen has a wood-fired oven on board, so expect perfectly roasted meaty sandwiches. Menu items in the past have included a variety of savory sandwiches like chicken relleno, pulled pork and roasted fig, and chicken mozzarella. Crossroad Chicken does lunch service on most Thursdays on Airpark Road.
Phat Salads and Wraps
An acronym for 'Pretty Healthy and Tasty', Phat Salads and Wraps may be nourishing, but their entrees are especially filling. Order anything on their menu in wrap or salad form for a light, crisp lunch. Try customer favorites like the The New Yorker with a creamy gorgonzola vinaigrette or the Santa Fe with a chipotle-citrus dressing. Phat Salads is open on weekdays in select areas throughout Napa.
[3 Fine Dining Restaurants in Napa Valley That Won't Break the Bank]
Platanito Pupusas
Behind the grill, chef Maria Trujillo creates scrumptious Salvadoran pupusas with a Mexican twist. Using grilled corn masa filled with delicious cheeses and meats, the traditional dish is then topped with Curtido (pickled cabbage) and a delicious homemade salsa for flavor and spice. Say hello to Maria at the Napa Farmers Market or the Food Corral where you'll find her almost every day of the week.
--
For affordable Napa Valley accommodations, book your wine country vacation with the Napa Winery Inn, and check out more of our recommended dining options, just steps from the hotel.