Don't Miss Downtown Napa's Lighted Art Festival
January 16th, 2019
Napa Valley Events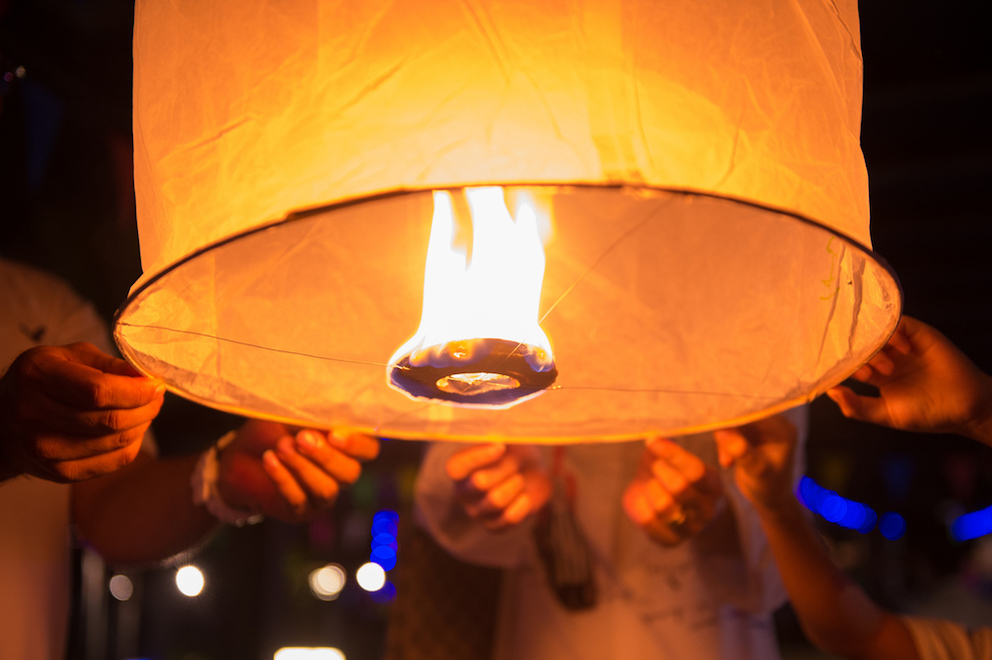 This January, come out of the dark and into the light with Napa's Lighted Art Festival. The festival illuminates downtown and the Oxbow District with original art, technology, and interactive events created to entertain and inspire. Visitors can experience this open-air lighted visual journey along the streets of downtown - for free!
Art After Dark
Light up your night with a lighted stroll through downtown. Original artworks created by local and international artists will be displayed at select locations. Expect innovative, uplifting, and imaginative works using light and video art, 3D mapping projections, and projects using technology and interactivity. Plan your walking route with their handy Interactive Map. Enhance the experience with tours of the seven historic buildings featured in this year's festival, hosted by the Napa County Historical Society.
Take a tour of the glowing murals of the Rail Arts District. Stop by on the weekend for Night Bloom, where several hot air balloons will light up the sky above Oxbow Commons. Hop on the free shuttle from downtown to The Village to check out artist Christopher Schardt's Constellation Light Sculpture. Grab a glass of wine or beer from the tasting room and view the stunning lighted art installation from a cozy chair below.
Lantern Parade
Pick a spot along the parade route to watch illuminated lanterns float through downtown for the anticipated Lantern Parade. The parade begins and ends at Veterans Park along the Napa River and weaves through the art installations of the festival. Music will be provided by Cosmos Percussion Ensemble, the Bay Area's premiere world percussion fusion group. Spectators are encouraged to participate. Join this community art night by creating your own lantern using the template on their festival website.
Symposium Series
The Lighted Arts Festival features entertainment for all ages, but the Symposium series is for the art fanatics. Daytime and evening lectures on art, light, technology of projected art, stained glass, and more will take place throughout the week to inspire. The lectures, film showings, and food and drink demos are free and include a stellar lineup of guest artist instructors.
The Lighted Art Festival runs daily until January 20th, 6 - 9 p.m. on weekdays and 6 - 10 p.m., Friday through Sunday. Visit DoNapa.com for event times and information.
Begin planning your wine country getaway vacation with the Napa Winery Inn, a boutique hotel only minutes from the Lighted Art Festival and downtown Napa. Napa Winery Inn is thrilled to have been selected as one of Conde Nast's award-winning hotels. We believe in providing affordable and comfortable accommodations for all of our guests, so that you may enjoy more of what the Napa Valley has to offer, no matter your budget. See why more people are choosing Napa Winery Inn as their home base on their wine country vacation.
Now through March, experience wine country during the Napa Valley's Cabernet Season. Book our exclusive Cabernet Season Offer for discounted rates, a daily wine country breakfast, and nightly local wine tasting.