Fun Places to Take a Swim in Napa Valley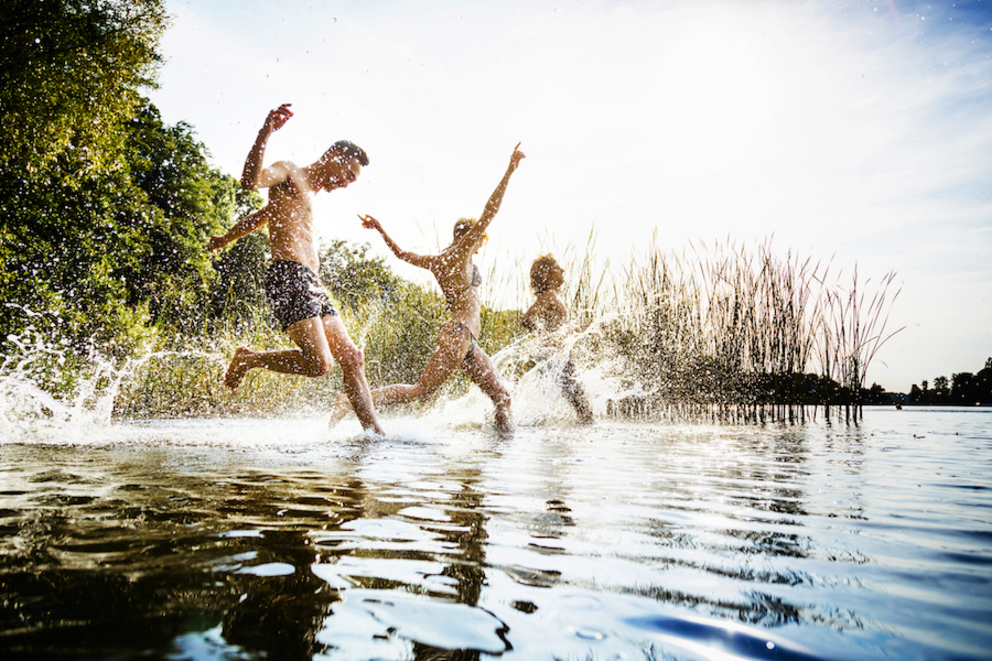 It's time to shed some layers and get your feet wet in one of Napa Valley's local pools, lakes, or secret swimming holes. Whether you are soaking in mineral pools or enjoying the quiet serenity of the Napa River, there are plenty of places to cool off this summer in wine country. Soak up the summer heat and go for a dip at one of these Napa Valley swimming destinations.
Napa Winery Inn Pool
The Napa Winery Inn features a heated swimming pool and separate whirlpool spa in our landscaped outdoor courtyard, complete with umbrellas and comfortable lounge chairs. Unwind from your busy Napa Valley day in our whirlpool, or spend the day relaxing poolside on your wine country vacation. You may even spot grape vines growing along the pool fence, making the space a true Napa oasis! All guests can enjoy this relaxing space, but if you are looking for a little al naturale swimming, Napa Valley has plenty of destinations nearby.
Napa River
Seek refuge from the heat and cool off in the Napa River. Upper parts of the Napa River watershed are safe to swim in the summer and are frequented by locals looking to get their toes wet. Check out the popular swimming location by the Zinfandel Lane Bridge, south of St. Helena. Don't let the murky water scare you, the color is completely natural for a river, a true sign of the thriving algae and plankton making it healthy!
Calistoga Spa Hot Springs
Relax in Calistoga's historic geothermal hot spring pools for an affordable, nourishing day-spa experience. Designed to revitalize the senses and rejuvenate the mind, body, and spirit, mineral water is obtained by filtering rainwater through Napa Valley soils, resulting in a blend of trace minerals and essential elements. Geothermal forces elevate the temperature to give you soothing heat while you soak. Purchase any spa treatment from Calistoga Spa Hot Springs and receive complimentary use of the pool area for the entire day. Or arrive early to wait in line for a day-use pass, which provides access to the spa's four relaxing mineral pools.
Lake Berryessa
Formed by Monticello Dam only in the 1950s, Lake Berryessa has become a beloved Napa county summer staple. Visit the county's biggest lake for beaches with picnic areas, barbeque grills, restrooms, and drinking water. Stop at the popular swim spots at Oak Shore Day Use Area and Smittle Creek Day Use Area, both connected by the 2.6-mile long Smittle Creek Trail. Lake Berryessa is free to all!
--
After a day exploring Napa Valley's swimming destinations, retire to the Napa Winery Inn for a relaxing night. Take one last soak in our heated whirlpool, join us for complimentary nightly wine tasting, and retreat to your freshly renovated contemporary guest room for a good night's sleep.