How to Score Free Wine Tastings at the Napa Valley Welcome Center
November 15th, 2018
Drink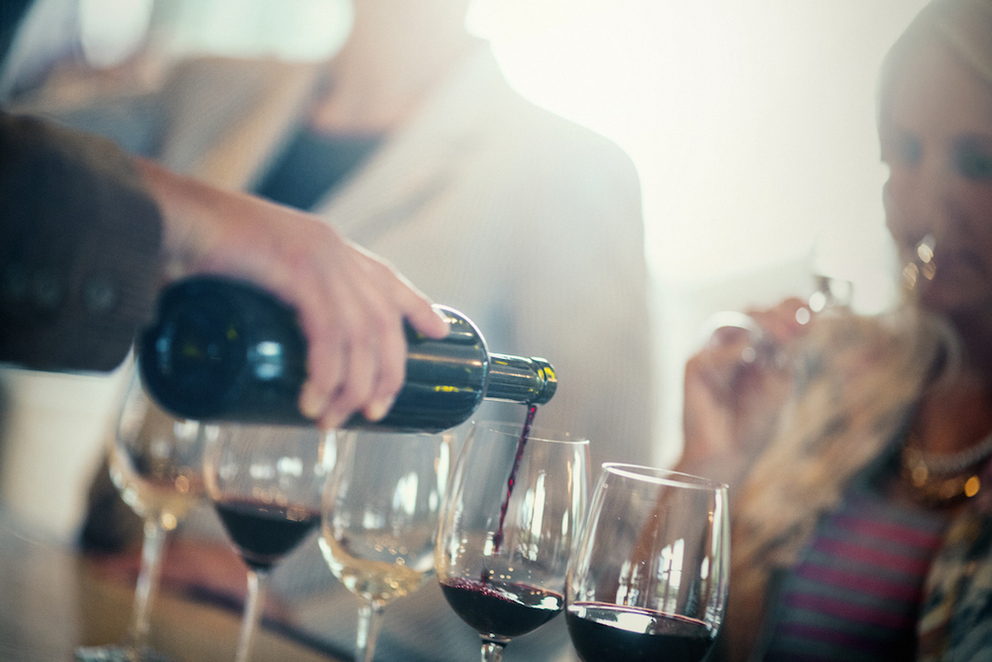 Cabernet Season just got even better. In celebration of the season, the Napa Valley Welcome Center is offering complimentary wine tastings featuring select local wineries. Every Friday from 11 a.m. to 2 p.m., now through the end of May, visit the Welcome Center at 600 Main St. for complimentary tastes and a chance to meet the vintners and learn more about the winery and their techniques. Here's what to expect.
Free Wine Tastings with Top Napa Valley Wineries
The Welcome Center has a stellar lineup of free tastings by some of our favorite wineries. Check out their website for the full schedule. Simply show your ID for the chance to sample premier Napa Valley wines. If you fall in love with a winery during your Friday visit, make sure to stop by their tasting room for the full experience. Jamieson Ranch Vineyards has an impressive variety of Pinot Noirs. Visit their beautiful winery tucked in the Napa hills and book a Mini Moments Signature Tasting that comes with the opportunity to interact with their adorable miniature horses (Jamieson Ranch Vineyards pours November 16th 2018). JaM Cellars has excellent varietals and their classic rock-vibe downtown tasting room is a great place to have a glass and catch live music (JaM Cellars pours February 1st 2019).
Expert Concierge Service from the Welcome Center
Napa's Welcome Center is the perfect place to start your wine country getaway. They provide visitors with a complimentary concierge service and access to guidebooks, maps, brochures, and perhaps a few two-for-one wine tasting passes. Parking is free at the 5th Street garage across the street from the Center and dogs are welcome inside. Drop by the Welcome Center Mercantile for an array of locally crafted gifts, souvenirs, home décor items, and more.
Book Your Stay with the Napa Winery Inn
The Friday featured vintner tastings only run until 2pm, which leaves you plenty of time to wander the Napa River promenade, explore the Oxbow Public Market, grab a bite to eat, and head back to the Napa Winery Inn for complimentary nightly wine tastings. Only a short drive from the downtown Welcome Center, the Napa Winery Inn offers wine country hospitality, great service, and a good night's sleep at an affordable price. Get your Cabernet Season visit started by checking out our special offers.