5 Winery Tasting Rooms to Visit in Downtown Napa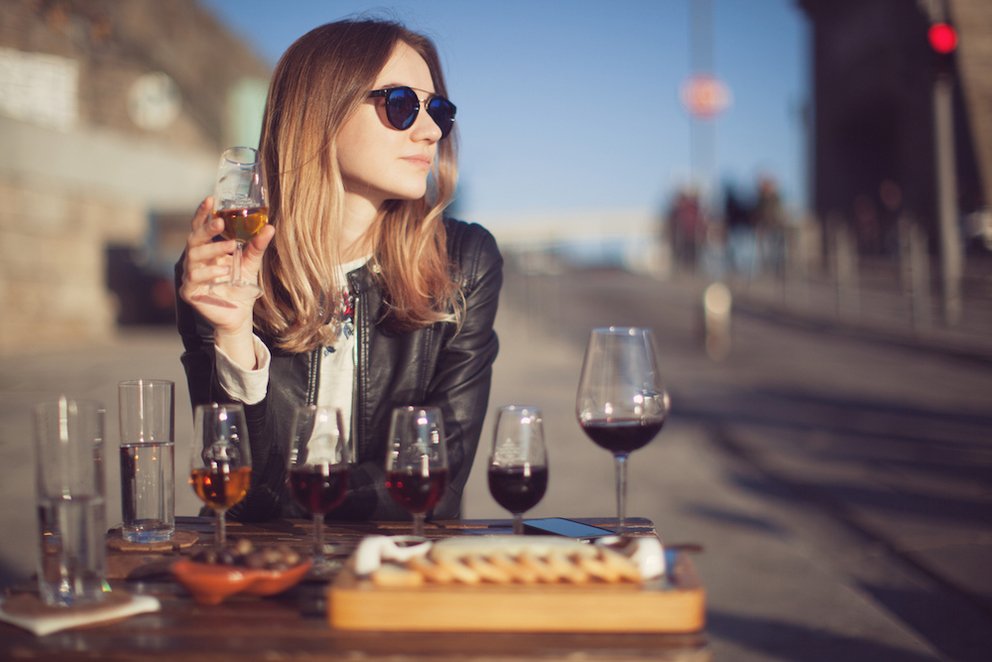 With close to 500 wineries in a nearly 800 square-foot radius, traveling from winery to winery in Napa County can cut into your tasting time. Ditch your ride, save time, and spend a day in the walkable downtown of Napa exploring the town's many tasting rooms. Use our helpful What to Bring on a Long Day of Wine Tasting guide to prepare for your downtown excursion. Here are five of our favorite tasting rooms in Napa.
After working together for decades, winemaker Elaine St. Clair and winery executive Laina Brown joined forces to create one of the only female-led winery-brewery hybrids. Visit the St. Clair Winery and Brewery Greenhouse Tasting Room across the street from their main facility, also featured in our Downtown Napa Brewery Crawl guide. Enjoy a wine or beer tasting of their current seasonal releases. After you find a favorite, purchase wine or beer by the glass and order delicious bites from their small food menu.
Following a successful career as a professional football coach, sports legend and Calistoga-native Dick Vermeil bottled his first Cabernet Sauvignon vintage nearly 20 years ago. Channeling his passion for sports, Vermeil opened up his own tasting room, complete with an upscale sporty theme, flat screens, and big cozy couches to lounge. For a unique tasting experience, try the 2016 Chardonnay with notes of toasted banana, beeswax, and lemon zest. Vermeil continues to source fruits from three of the oldest vineyards in Calistoga and Sonoma, including their Cabernet Franc grapes, which produced the popular 2015 vintage with a complex bouquet of vanilla, clove, wet stone, and eucalyptus.
Visit the Napa Valley's first and only Black-owned estate winery seven days a week at their downtown tasting room location. After the Brown family purchased an abandoned ranch in the eastern hills of the Napa Valley, they rehabilitated the land to grow grapes and launched their own label in 1996. Regarded as one of the valley's top Zinfandel producers, you must try their 100% estate-grown 2015 Rosemary's Block Zin, with its medley of aromas and flavors.
Step back in time and visit The Aviary at The Ackerman Heritage House to learn about the historic property while enjoying family wines. Choose from one of several tasting options, like the Current Release Tasting, Library Vertical Tasting, or The Aviary Experience. The complete Aviary Experience includes a history lesson, insights into their unique winemaking style, and a taste of Cabernet Sauvignons from their Certified Organic vineyard in Coombsville, among others.
Visit Trahan Winery for a chance to meet owner/vintner Chuck Custodio, who often greets visitors with a smile before sharing stories of his winemaking process, custom labels, and varietals. After releasing his first vintage - a 2002 Cabernet Sauvignon - on his wedding day, Chuck's passion for winemaking grew and he eventually opened up his inviting, laid back tasting room in downtown, a short walk away from Napa's Rail Arts District.
Book your Wine Country Vacation with the Napa Winery Inn
The Napa Winery Inn is conveniently located in the heart of the valley, with easy access to Napa's downtown tasting rooms. After your long day of wine tasting, retreat to the Napa Winery Inn for comfortable accommodations and wine country hospitality. Book your Summer Sleepover now and take advantage of our lowest rates of the season.