Shop Local at These Farmers Markets Around Napa Valley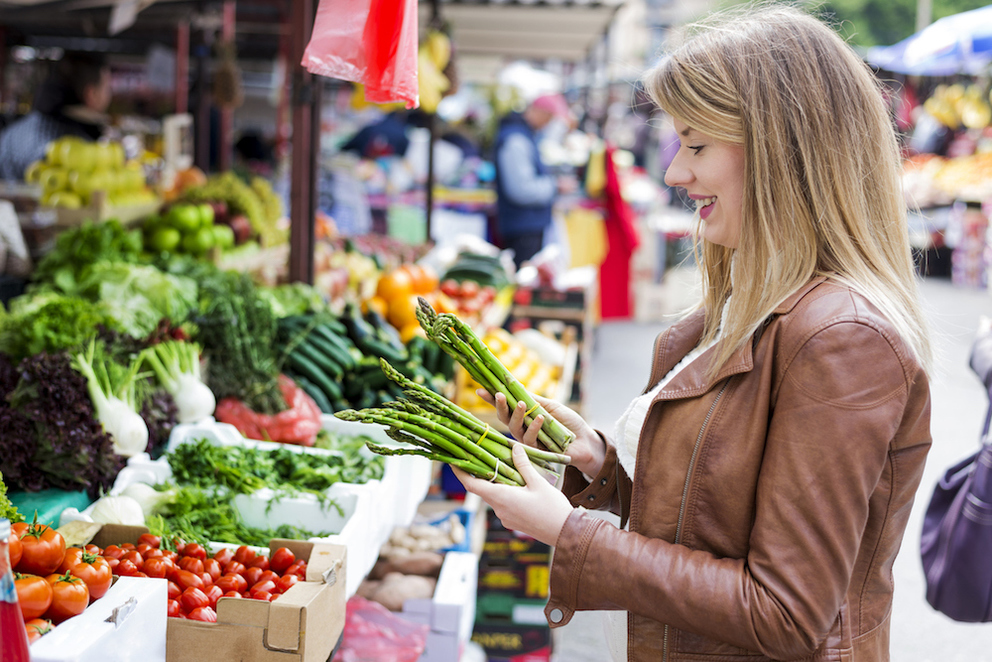 French Chef Alain Ducasse said it best when he declared farmers markets are "photographs of that destination and the local culture." Going 'local' when you travel is a way to immerse yourself in the culture, and the key to any culture is the food, of course. And as the agricultural hub of the United States, California is brimming with fresh seasonal produce, prime cut meats, seafood, artisanal cheeses, and more. On your next wine country vacation, check out the local farmer's markets for the best the fertile soils of the Napa Valley have to offer.
Napa Farmers Market
Twice a week, this farmers market sets up outside the Century Theatre to showcase Northern California's year-round harvest. Nearly 60 small regional farms and crafters provide regional goods from fresh-dug potatoes, pasture-raised meats, and pastel farms eggs, to handmade pastries, honey, cheese, and granola.
In addition to shopping the market's culinary and craft treasures, you can attend a chef demonstration to learn how to create your own farm-to-table cuisine at home. There is also a gathering of local food truck purveyors serving up sustenance for your visit, like fresh baked crepes and hot espresso beverages.
Swing by the Napa Farmers Market on Tuesdays and Saturdays from 8:30am-1pm, beginning in April. For a calendar of events and vendors, visit the Napa Farmers Market. 195 Gasser Dr. Napa
St. Helena Farmers' Market
Overlooking Napa Valley hills and vineyards, in the shady redwood grove of Crane Park, you'll find the St. Helena Farmers' Market. Every Friday morning from May through October, local artisans and gourmet food vendors take over the park to market their bounty of delicious valley-grown produce and handcrafted gifts.
Wanting to bring Napa Valley's rich agricultural bounty to the community, local resident Sheila Mannix organized the St. Helena Farmers' Market by connecting with local ranchers, farmers, and market managers. Nearly 32 years later, this weekly market is still going strong. Get fresh apples and cut flowers from Devoto Gardens, an assortment of seasonal berries from Sebastopal Berry Farm, wild mushrooms from Solano Mushrooms, and more.
You can find the St. Helena Farmers' Market at Crane Park every Friday from 7:30am-12pm, from May to October. For more information and a list of vendors, visit St. Helena Farmers' Market. 360 Crane Avenue, St Helena
Calistoga Farmer's Market
This quaint market in downtown Calistoga may be small, but is packed with friendly vendors and unique culinary finds. Expect items like colorful aromatic flowers, nursery-grown ornamental plants, gourmet vinegars, and smoked fish from Santa Rosa seafood. Indulge in freshly baked quiche, seasonal fruit pies, and savory breakfast treats. The market has an excellent variety of locally grown fruits and vegetables, nuts, olive oils, hams, and more.
The best part - this market is open year-round! Visit the Calistoga Farmer's Market every Saturday from 9am-1pm, located at the Sharpsteen Plaza. 1399 Washington Street, Calistoga
--
Book your wine country visit with the Napa Winery Inn, a boutique hotel only minutes from the Napa Farmers Market. Join us for a hearty wine country breakfast before your day exploring the area's local markets.