Explore Napa's Vibrant Street Art Scene in the Rail Arts District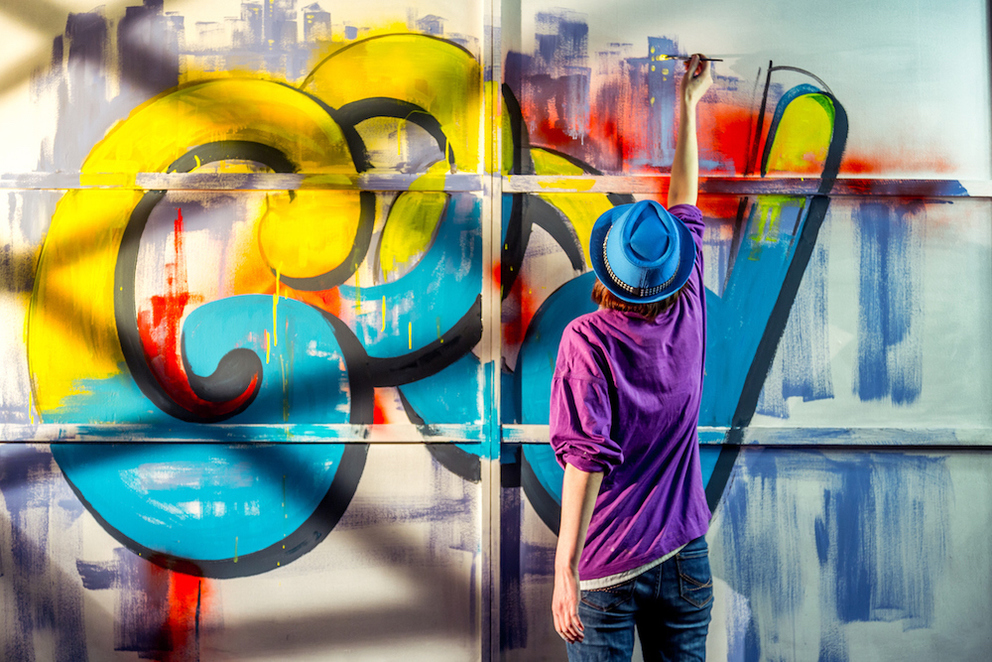 Downtown Napa's art scene isn't just limited to what's being sold at local shops and craft fairs. The little town on the banks of the Napa River is becoming a rising destination for internationally renowned muralists with the support from the local community. The murals are all part of an ever-expanding art installation in downtown Napa.
Known as Napa's Rail Arts District (RAD), the outdoor art movement is transforming old warehouses and forgotten building walls into works of art. With some murals soaring over 30-feet tall, the murals are painting Napa's semi-industrial land with bold images and pops of color.
Only established in 2016, the non-profit RAD organization is depending on investors and the community to further its artistic vision of murals, sculptures, new media installations, and landscape architecture by local and international artists. Visit the two-mile long contemporary cultural corridor, only steps away from the Oxbow Public Market. You may even catch an artist at work!
Artworks
Although the Rail Arts District is a work-in-progress, there are several murals to observe. The 152-foot Knocking on Heaven's Door mural was completed in 2017 by Polish artists Betz and Natalia Rak. Depicting a woman reaching out towards a glowing butterfly, the painting is about finding beauty in the darkness. The Norman Rockwell-esque Jack and Jill mural by Bumblebeelovesyou depicts two schoolchildren with nostalgic items like a juice box, lunchbox, book, and backpack. The 110-foot mural is the California artist's largest work to date. For a chroma explosion, check out Argentinian-Spanish artist Felipe Pantone's Chromadynamica For Napa. The colorful geometric wave pattern is best observed while aboard the Napa Valley Wine Train for a fast-moving flood of color.
Explore
Begin your self-guided walking tour of the outdoor art gallery where the Napa Valley Vine Trail and Napa Valley Wine Train meet on McKinstry Street. For a personal tour around the Rail Arts District, book a tour with Paper Napan Walkabouts. The in-depth experience will take you on a three-hour walking tour in and around RAD and features artwork commentary, inside scoop about upcoming projects, tastings at urban Napa wineries and nano-breweries, and yard games at Vine Trail pocket parks.
Book your Stay at the Napa Winery Inn
Want to check out downtown Napa's up-and-coming art movement yourself? The Napa Winery Inn is only a 10-minute drive away from the Rail Arts District. With our Advance Purchase, you can stay at this conveniently located hotel in the heart of the Napa Valley with all the comforts of a cozy getaway at an affordable rate. Indulge in a complimentary wine country breakfast, find convenience in our high-speed Wi-Fi, join us for nightly wine tastings featuring wines of the valley, and cool off from your outdoor walking tour with a refreshing dip in our swimming pool.