Chug Away on the Napa Valley Hop Train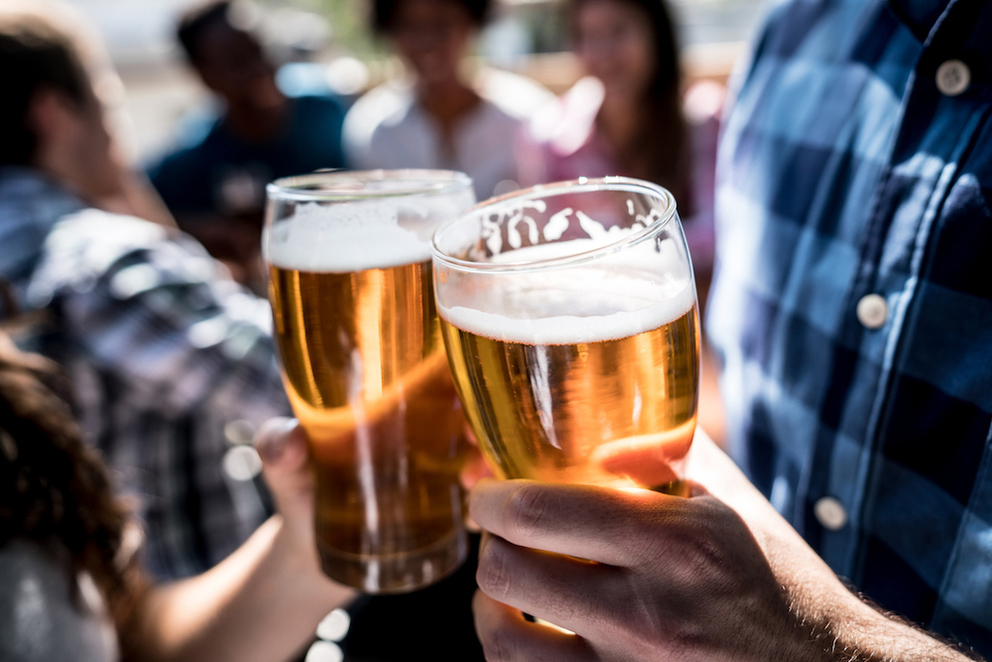 The Napa Valley Wine Train has a new excursion, and it has nothing to do with wine. Beer lovers unite for a craft brew cruise aboard the Hop Train. Hop on the mobile bar for an evening of local brews, small bites, and a hassle-free journey through the beautiful Napa Valley. Here's your guide to the Napa Valley Wine Train's latest boozy offering.
How it Works
Since June 2018, the new two-hour train tour departs at 6pm every Monday. Prices are pretty reasonable for the Hop Train. The $75 charge gets you aboard the beautifully-restored historic steel cars, a round-trip to Rutherford and back, two pints from a local craft brewery, access to the open-air carriage, and delicious bar bites created by on-board star chefs. Reserve or call to book. Meet at the train station on Mckinstry Street in downtown Napa at 5:30pm to prepare for departure.
[Wine and Dine Aboard the Napa Valley Wine Train]
Napa Palisades Beer Company
The craft beer scene continues to catch on, and even seasoned wine drinkers are realizing that beer can be made with the same attention to detail as a fine wine. Refine your beer-tasting palate with two pints from Napa Palisades Beer Company, the host brewery of the Hop Train.
Try their 1849 Gold Rush Red ale with a touch of caramel, smoke, and honey, or the hoppy Loco IPA. The citrus-filled tropical IPA is made with a medley of hops, including Citra, Mosaic, Amarillo, and Centennial.
After your train returns, take the quick 8-minute walk to the Napa Palisades Beer Saloon on the corner of 1st and Main Street in downtown Napa. Try a beer from a local brewery at the bar with 30+ taps, or opt for a unique cocktail or glass of wine. End your night with some gourmet pub grub at this casual Americana saloon.
[A Downtown Napa Brewery Crawl You Can Do In One Afternoon]
Make sure to bring a sweater on the train. You'll be in an enclosed car, but will have access to a second open-air car. Nights get chilly. Come hungry! Food service is top-notch, with abundant platters of delicious appetizers to choose from.
Ready for a Napa Valley adventure aboard the Hop Train? For quick access to the Mckinstry Street train station and the amenities of downtown, check out our special offers at Napa Winery Inn.