5 Hidden Gem Restaurants in Napa Valley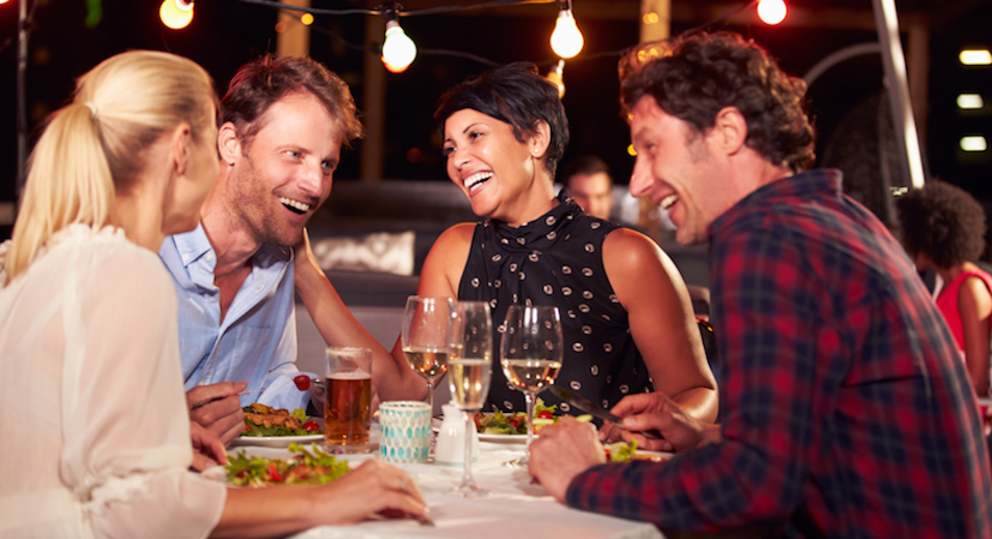 Dining in Napa Valley but Michelin-starred restaurants aren't your thing? We've rounded up five hidden gem restaurants of the valley that are local staples in the Napa food and wine scene. Casual, comfortable, and affordable, these under-the-radar restaurants are not to be missed.
Cook St. Helena and Cook Tavern and Pizzeria
Cook St. Helena serves up Northern Italian cuisine that brings the locals back again and again. Cook's friendly service, mouthwatering food, and vibrant scene will put this farm-to-table restaurant at the top of your dining list. Order the house-stretched burrata appetizer and any of their housemade pastas. Head next door to Cook Tavern and Pizzeria for upscale pub fare like Buffalo wings, shortrib nachos, and rock cod fish tacos. 1310 Main St, St Helena
Goose and Gander
The cozy atmosphere and old world lodge atmosphere of Goose and Gander makes this a hotspot for locals looking to kick back with rustic American food and killer cocktails. Enjoy their pub-style dining room, patio, or head downstairs to the dimly lit cocktail den to enjoy a specialty craft cocktail. Try the tender and juicy grilled Spanish octopus and the duck fat fries. 1245 Spring St, St Helena
La Luna Market and Taqueria
If you want a quick bite to eat between wine tastings, La Luna Market and Taqueria is the place to go. This authentic taqueria delivers some of the best Mexican food in the valley. Try their carnitas quesadilla, cabeza tacos, freshly made in-house tortilla chips, and homemade salsas. Grab your food and a Mexican coke and head outside to their picnic tables, where you can chow down while overlooking vineyards. This quick and casual taqueria is located within the La Luna Market, where you can grab Mexican delights like tamarind candy and spicy mango for a sweet and tangy treat. 1153 Rutherford Rd, Rutherford
Ciccio
This rustic eatery specializes in wood fired pizza and Italian fare with a penchant for locally sourced ingredients. Authentic and friendly servers, a casual and charming space, and a simple menu with a fresh twist makes this eatery a local favorite. Order the simple but delicious Cacio e pepe and a margherita pizza. For drinks, check out their specialty cocktails menu, impressive Negroni bar, and their own house red, white, and rosé wines. Get there early to score a table, as this place is always hopping with the locals! 6770 Washington St, Yountville
Miminashi
In a beautifully designed interior clad in natural wood, Miminashi serves up delectable Japanese cuisine with an abundant sake and wine list. Try the slow-grilled Albacore belly, chicken skewers, and the savory Japanese egg custard, chawanmushi. Top your meal off with their gourmet soft cream dessert with unique flavors and toppings. Also make sure to check out Contimo Provisions, a pop-up breakfast joint that takes over Miminashi's to-go window Tuesday through Friday mornings. 821 Coombs St, Napa
--
Planning a trip to Napa for the incredible food and wine scene? Discover the Napa Winery Inn today and plan your Napa Valley escape!